Depression in Children
DEPRESSION AND ANXIETY IN CHILDREN ARE NOT UNCOMMON. THEY CAN HAPPEN TO KIDS TOO.
While we're not suggesting for a moment that all children who wet the bed will suffer from depression, it's acknowledged that one of the triggers of childhood depression can be a low self-esteem or low self-worth.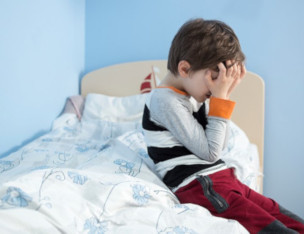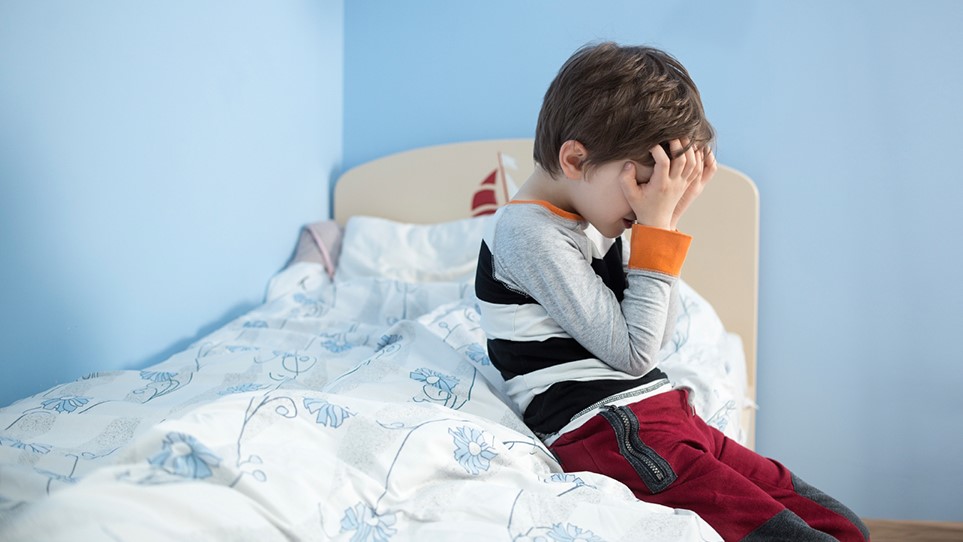 WHAT IS DEPRESSION?
Many children show signs of sadness or "low" moods. The primary symptoms revolve around:
Sadness
Feeling hopeless
Mood changes
Irritability
Anger
DEPRESSION AND ANXIETY IN CHILDREN
Feelings of depression and anxiousness, stemming from low self-esteem, can be a by-product of nighttime accidents. That's why it never hurts to be aware of the signs of depression so you can step in and take early and positive action, if it's needed.
Naturally, all kids go through some trials and tribulations as they become big kids. It's likely that kids will have moments (or even days) where they feel a bit down or at a loss. A big sign telling you that your child may be developing depression is when their moods interfere with their normal activities and life.
Children may be at risk of depression, if they:
Are going through a stressful time (HSC or final year exams)
Have suffered the loss of a family member, friend or pet
Have low self esteem
Have a family history of depression
Are struggling at school
Have suffered abuse
WHAT ARE THE SIGNS OF DEPRESSION?
While depression and anxiety in children is a complex and multi-faceted issue, there are key signs that you can be mindful of.
Does your child change from exhibiting outgoing behaviour to being reclusive in a short space of time? Often?
Have your child's school results and feedback from teachers changed dramatically?
Does your child always seem to be lethargic and listless?
Has your child retreated from family events and everyday life with family?
If they have minor complaints such as a headache, does your child use it as a reason to avoid going to school?
Does your child seem to have little-to-no interest in continuing friendships?
Has your child talked about hurting themselves or wishing that they were dead?
Is your child experiencing a severe loss of appetite, or do they eat for comfort and gain weight rapidly?
Has your child been exhibiting what you consider to be an excessive amount of negative behaviours?
Has your child started to use alcohol or drugs as a way of "coping"?
This list is by no means exhaustive, and depression can manifest itself in many different ways. Depression is treatable and help can be found from your local doctor. If you are concerned about your child in one or more of these areas, please speak to a medical professional.
FINDING SUPPORT
There are a number of support lines available in the community if you need some immediate assistance. Australia
Lifeline: 13 11 14
Suicide Helpline Victoria: 1300 651 251
NSW Rural Mental Health Support Line: 1800 201 123
Parentline (QLD and NT): 1300 30 1300
Kids Help Line: (free call) 1800 55 1800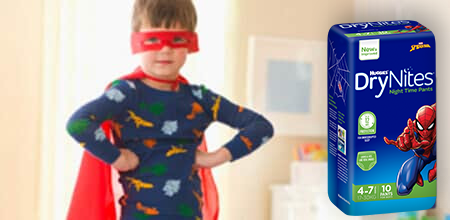 DryNites® Pyjama Pants
DryNites® Pyjama Pants are a discreet, comfortable and absorbent form of bedtime protection.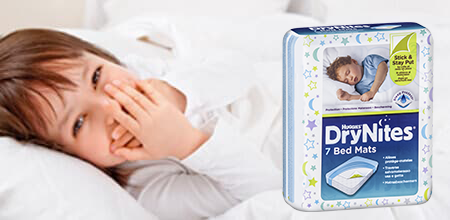 DryNites® Bed Mats
DryNites® Bed Mats combine the security of a bed protector with the convenience of a single-use disposable cover.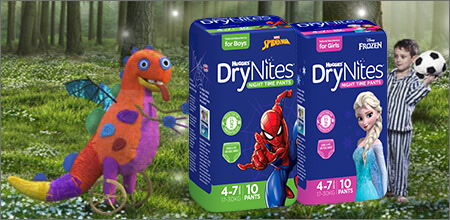 DryNites® Request a sample
DryNites® Pyjama Pants help kids stay dry. Request a free DryNites® Pyjama Pants sample today.