Special Needs Kids and Teenagers
KIDS WITH SPECIAL NEEDS NEED CARERS WITH SPECIAL SKILLS. LIKE PATIENCE AND LOVE, AND A LITTLE HELP FROM DRYNITES
EmptyView
The good news is that many children with special needs do achieve dry nights: it might just take them longer to get there. The best place to start is a chat with your child's doctor or continence advisor, to get some advice on what treatments and strategies would best suit your child.
Read about the experiences of parents of other special needs kids in our Coping with Special Needs and Stories sections.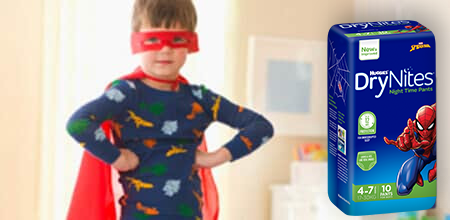 DryNites® Pyjama Pants
DryNites® Pyjama Pants are a discreet, comfortable and absorbent form of bedtime protection.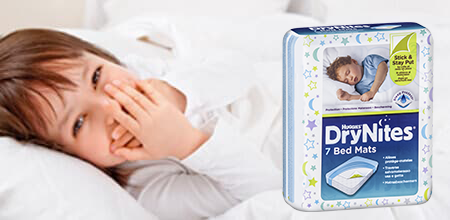 DryNites® Bed Mats
DryNites® Bed Mats combine the security of a bed protector with the convenience of a single-use disposable cover.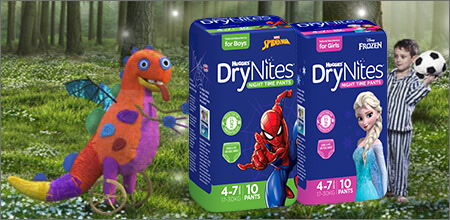 DryNites® Request a sample
DryNites® Pyjama Pants help kids stay dry. Request a free DryNites® Pyjama Pants sample today.